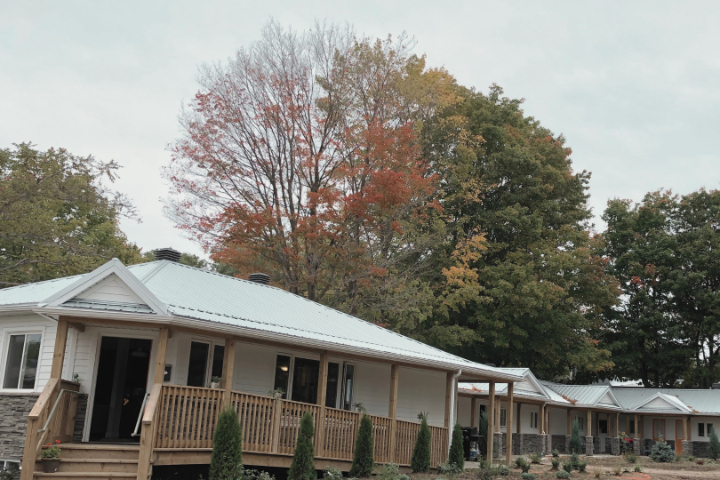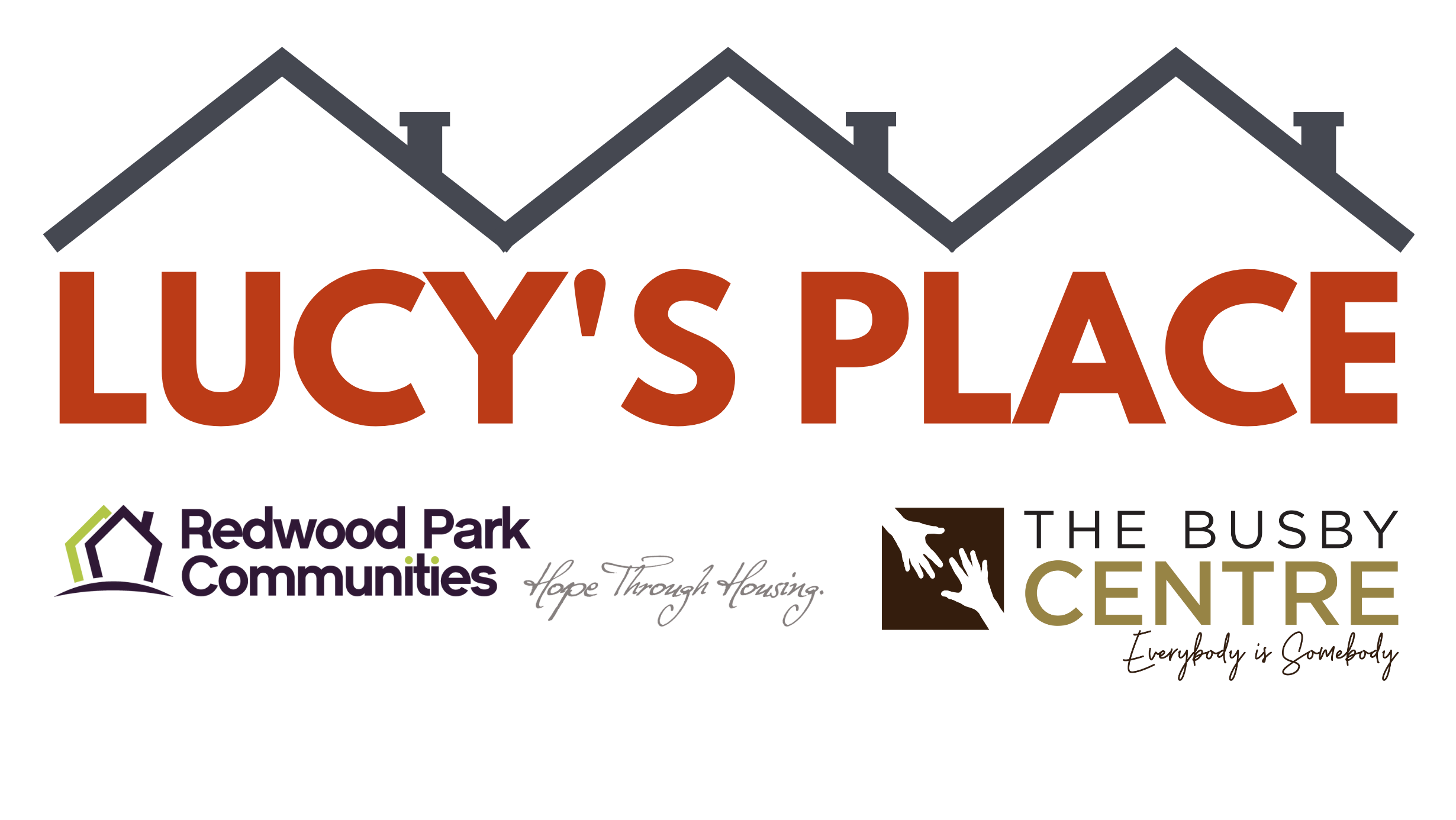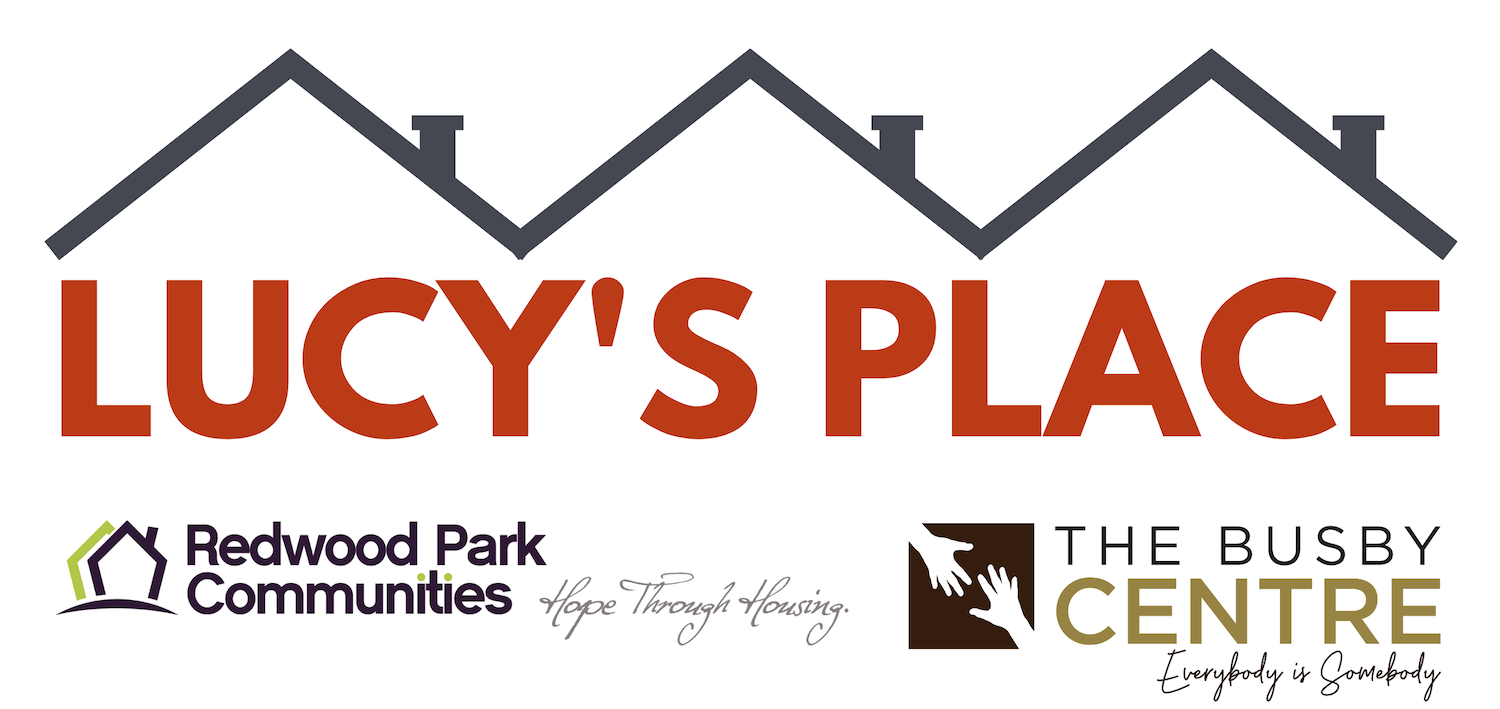 I've only been here an hour, and it already feels like home.
– Lucy's Place resident
A Housing First community for those experiencing chronic homelessness
​Lucy's Place is an innovative motel conversion, creating a Housing First community out of an old motel for those experiencing chronic (long-term) homelessness. A partnership with the David Busby Street Centre, this project was made possible with Home For Good Funding from the Province of Ontario, along with funding and support from the County of Simcoe, the City of Barrie, and a multitude of tradespeople, donors, and volunteers from throughout the community. 
Lucy Pino
Lucy's Place is named after Ms. Lucy Pino – you can read more about Lucy in our blog.
Inside Lucy's Place
Our first 14 residents moved into their furnished studio apartments on May 6, 2019. You can read more about those first few days in this newsletter we shared that week. The second phase of the project, the little house beside the main building, welcomed 6 more new residents in December 2019. And in December 2022, the modular addition provided six more apartments, for a total of 24 apartments for single adults and couples.
How It's Going
There have been so many positive outcomes to report, from a significant reduction in interaction with law enforcement and emergency services to improved access to health care and community supports.
One of the most exciting things we have had the honour of being part of is watching a true community of support grow and develop.
But perhaps most important is the fact that 24 people who used to spend winters outside now have a safe, affordable, hopeful place to call home, and have built a strong and vibrant community of support.
Families have been reunited, with parents, siblings, nieces, nephews, aunts and uncles coming to visit.
We have mourned together the loss of a few friends, some expected where we were able to provide palliative supports, and some sudden and unexpected.
When the leaves fell, the Lucy's Place family worked together to rake them up, finishing up with a pizza party.
The first Christmas together, two of our residents cooked the dinner for our United House and Second Suites Family Christmas Dinner, and another prepared the Christmas dinner for the Lucy's Place family, right down to a passed-down Christmas punch recipe.