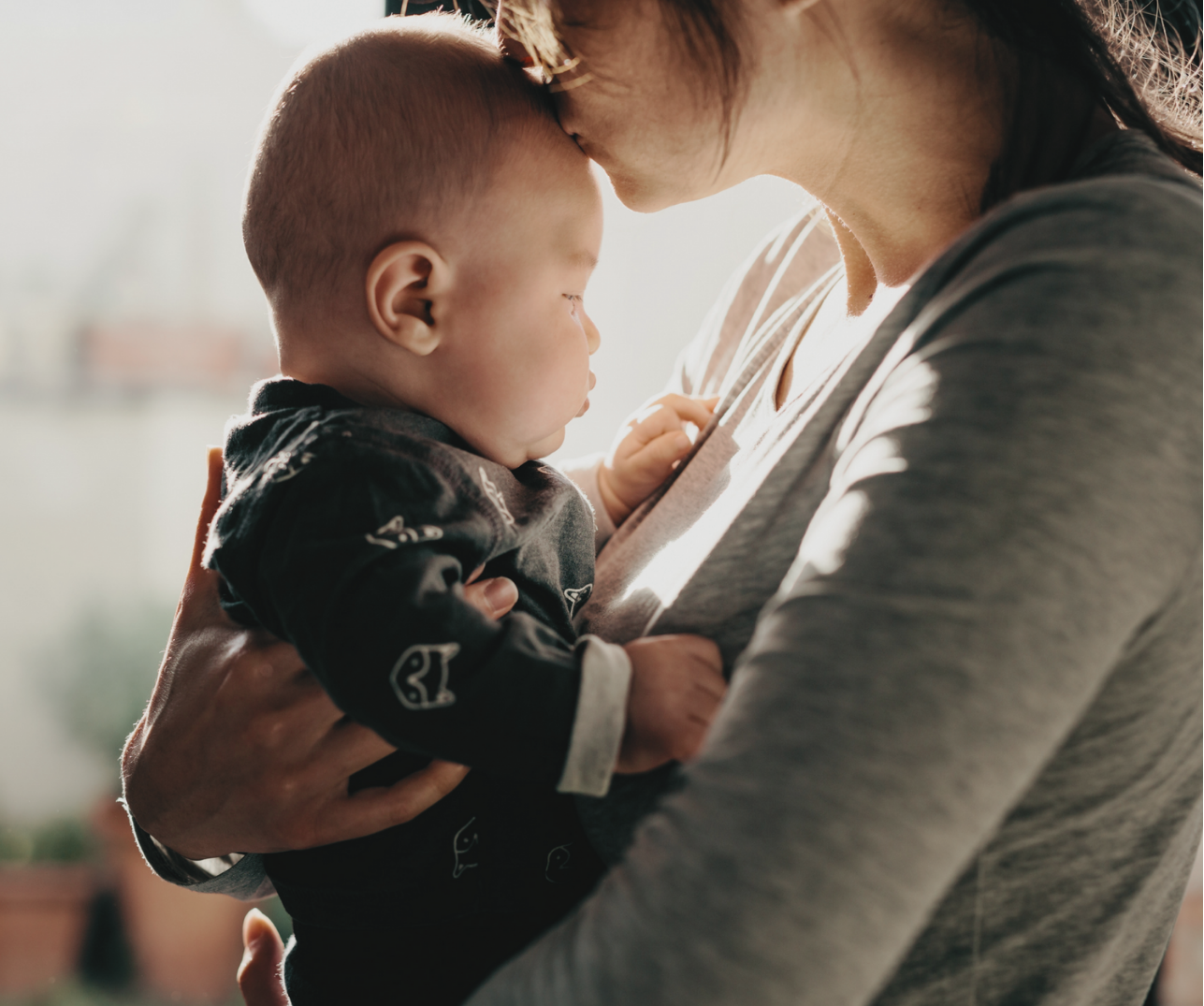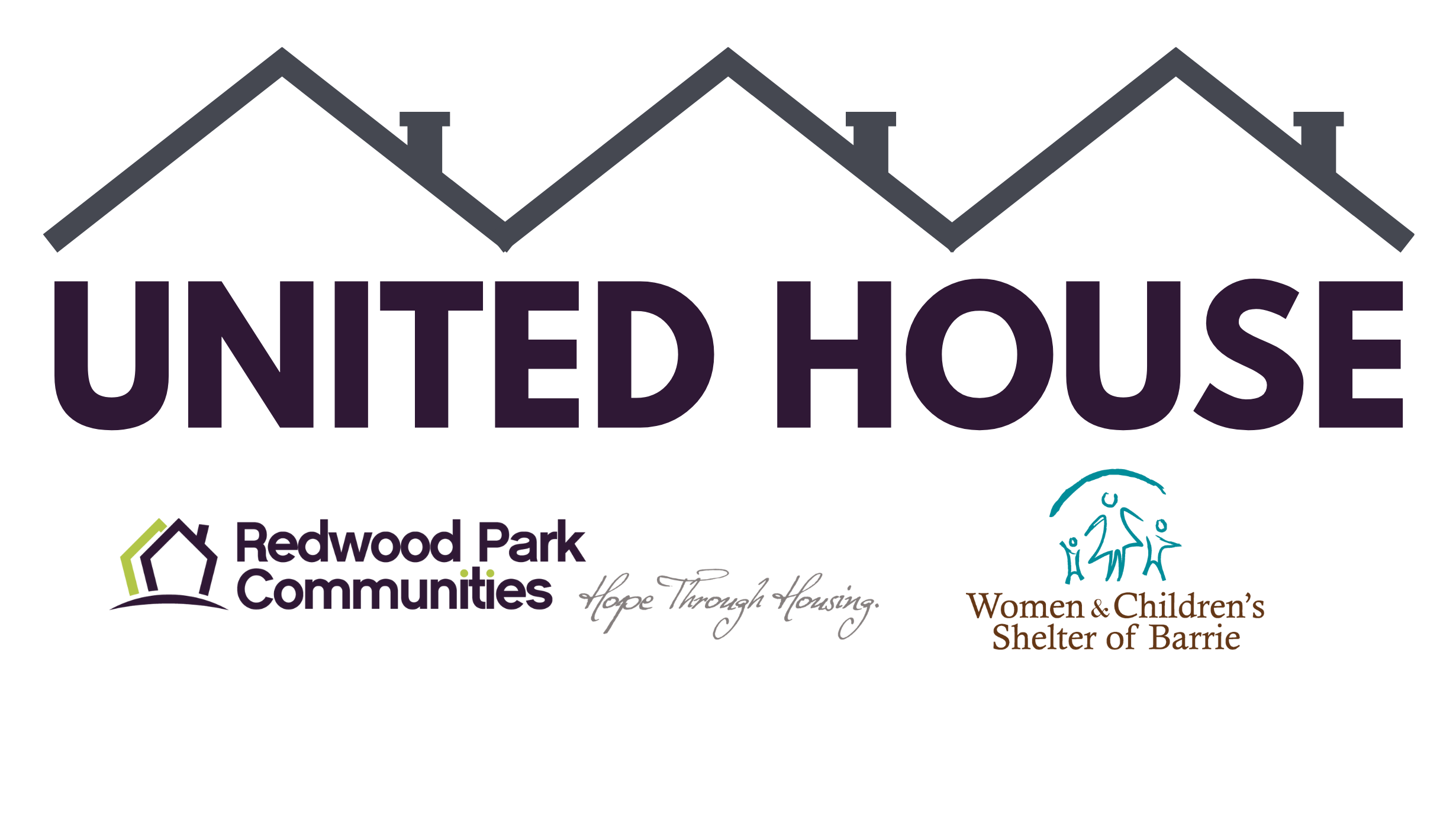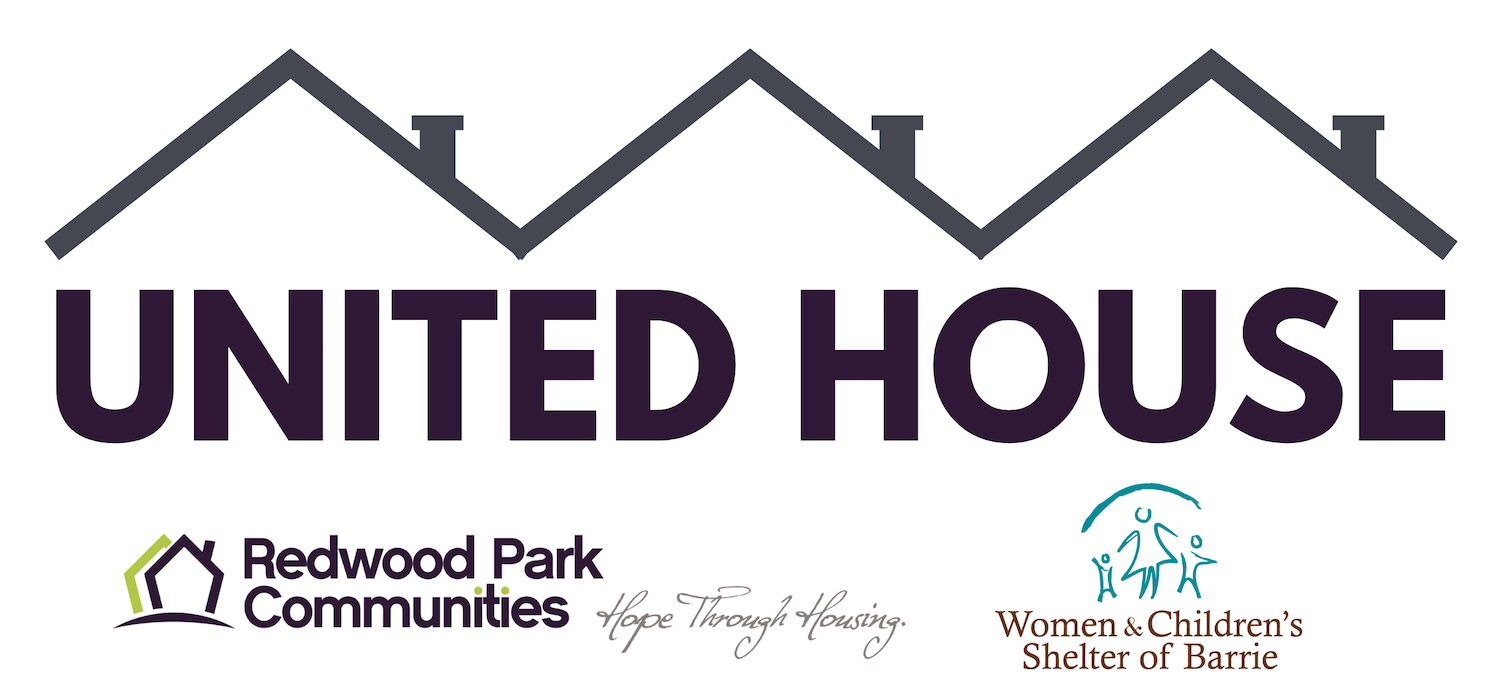 I feel comfortable here – the minute I walked in. Comfortable right here in my belly.
– United House Resident
United House provides transitional housing and supports to women leaving the Women and Children's Shelter of Barrie in our 5 renovated, fully furnished apartments. Since opening United House, we have expanded this partnership to offer additional housing options through our Second Suites program.
Usually women who have reached the end of their allotted time at the women's shelter are still on the waitlist for Rent Geared to Income (RGI) housing placements.
​This puts them in the position of choosing between housing they cannot afford, homelessness, or returning to abusive partners.
Working closely with the Barrie Women and Children's Shelter, we fill this gap in affordable housing, dramatically increasing the likelihood of our clients transitioning sustainably out of abuse. At United House and in our Second Suites apartments, women (and their children, if applicable) can stay while they wait for RGI housing to become available. When women do not meet the mandate for Special Priority status on the waitlist for RGI housing, they can stay for up to one year while they set housing goals for themselves and develop and implement a housing plan to achieve their goals. During this time, our Housing Coordinator provides support with budgeting, education around tenant rights and responsibilities, accessing basic needs, income and employment supports, and housing search.
Since opening in 2013, 62 women and their 89 children have found a soft place to land at United house while they rebuild their lives.
Who Lives At United House?
The women who come to live in our housing have left an abusive relationship. The first step in breaking the cycle of abuse and poverty is creating safe, affordable, hopeful housing. Some women have made a clean break from their partner, other rely on the security measures in place at United House. Some women have jobs or student loans, but many of our families rely on Ontario Works for their shelter and basic needs. A single woman receives $396 per month to pay for housing, a mom with one child receives $642, and a mom with two children receives $697, in a city where the average rent for a 1-bedroom apartment is $1750 per month. Many have no income source, no credit, and no bank account in their own name. 
Having created beautiful, safe homes people can afford, we then work together with our families and individuals to develop a community of support, which can make the difference between returning to an abusive relationship, facing homelessness again, or dreaming about a brighter future. Some folks need support connecting to Ontario Works or getting their child tax benefits arranged. Some are writing resumés and searching for a job, or getting registered for school to complete a program or change careers. For some women, it's getting children registered for school, accessing the foodbank, or attending family court proceedings.  
But everyone has a greater chance at a good life through affordable housing. Everyone can use a reminder that, just as they are, they have worth. And everyone benefits from the community of fellow clients, staff, and volunteers, and talk about their desire to get to a place in their lives where they can be sharing wisdom and expertise from their lived experience, and supporting others on the journey.
The majority of our residents have had to leave violent situations and are not initially ready to support themselves, so they are provided for through the Ontario Works (OW) program.
​Through OW, the women pay a portion of the market value rent of their apartment.
The Redwood Rent Supplement Program has been created to fill the gap between the actual cost of rent and what our clients are able to contribute.
Megan's Story
When Megan arrived at United House she had just left a  violent relationship, was struggling with drug addiction, and had lost custody of her new baby Caleb.   
The safe, clean, fully furnished, and stocked apartment not only provided a shelter for her recovery process but a home where she could welcome Caleb for reunification visits.  
That alone wouldn't have been enough, though.  Megan needed a friend to talk to, a driver to supervised access visits, doctor's appointments, and residential addiction treatment, company during difficult and heartbreaking setbacks at court, and quite literally a shoulder to cry on.  
With the supportive community that Redwood offers, Megan was able to overcome her addiction and, after a long, hard process, gain full custody of her son Caleb. After Redwood, Megan went on to form a healthy relationship with a supportive partner and had another baby.   
Together, their family is thriving.
Redwood Park Communities didn't heal Megan's addiction or win her child back.  Megan did that herself.  But it was certainly easier to find that strength and determination within herself with the safety, hope, and support that Redwood provided.  
Redwood Rent Supplement Fund
Become a monthly donor! Helping cover rent is an incredibly tangible way to support a woman rebuilding her life after having the courage to leave behind everything she has. Give her hope, today.